Residential Projects
HDB 4 room flat in Bedok South uses LED corn from Illuminating Asia SG.
4 LED corn/bulbs of 5W replaces energy saving CFL of 10W,
Daylight colour illuminates the living room.
Immediately you save 50% of the electricity !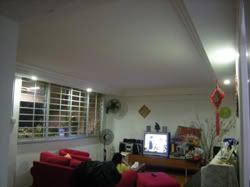 In the pictures below, the living room has all its 12 LED corn of 4watts and 5watts switched on. Colours can be customised to create different ambience.
The flat that is powered by LED Kratos Bulbs. Even the room on the right is lit by 1 LED fluorescent tube of 18w. Do check our products in the website for more info!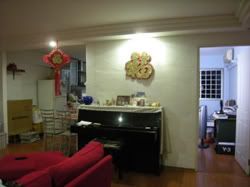 A Terrace house installing LED Strips behind the wood panelling.
A total of 180m and 18 pieces of power supply of various ampere ratings are installed on the wall. Proper planning and power allocation to minimise wastage is a key component to achieve such magnificence.
HDB Flat uses LED Strips, Elektra Square downlights 12w and LED panel
HDB flat in Singapore uses blue and warm white LED light strips to create a modern and conducive living environment. Based on our years of experience, 4 room HDB flats' living room will usually require 12 -16 pcs of 12w LED square downlights.
With Elektra Square down lights (ESD) 12w and a 24w LED panel for the room, we have supported the client in his fabulous idea. We at IASPL has been and always will assist and propose to clients the solutions that minimises electricity consumption while achieving the required lighting level.
All of it at the lowest possible cost and highest quality for clients.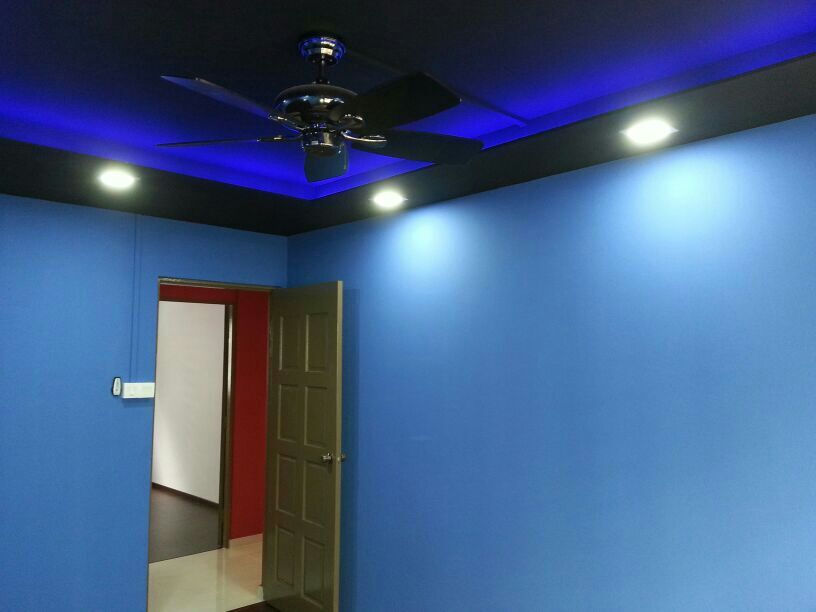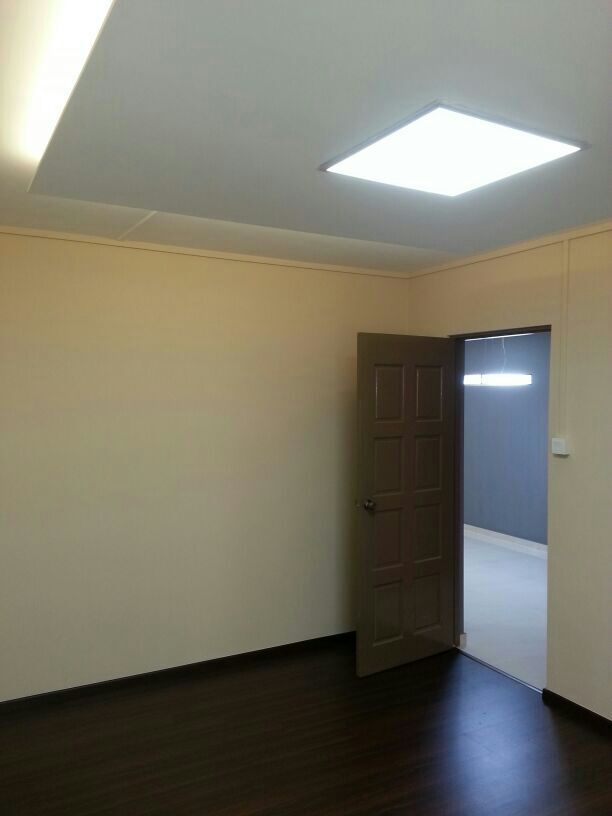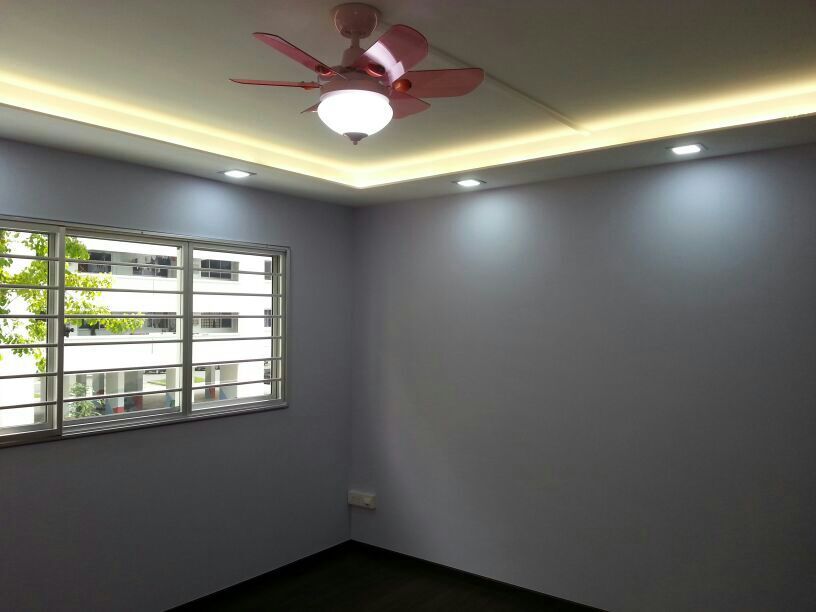 Another home using Galaxias RGB strips and Elektra down lights to create a turquoise effect.
The turquoise colour definitely gives the space a tranquil and comfortable feeling for relaxation. All these are actually done by using simple plug and play Galaxias LED strips. Let us know your LED strips requirements and we will work out the required power supply for you too.
Commercial Projects
STAR Automotive Centre,
a subsidiary of ST Kinetics, at Jalan Boon Lay.
We are honoured for the chance to supply our T8 LED tubes, Daylight, 4 ft, to the company. Through continuous research and development with our partners in the industry, we will deliver products that meets the highest qualification and performance at the most competitive pricing.
Shop and Save Outlet
With our capability in OEM and ODM, we are delighted to deliver T8 LED tubes, pink colour, 4ft for the meat display section of the supermarket.
Gallery Hotel at 1 Nanson Road
Another quality client of ours. We are very honoured to be chosen as their LED Lighting supplier for replacing existing Halogen 12v MR16 bulbs. An agreement to supply at least 1850 pcs of our Astron 4w, LED 12v DC MR16 spotlight is yet another testament to our quality items. We certainly value the chance to support sure an esteem and reputable Hotel in Singapore.
Outback Steakhouse at Millenium Walk
We are honored for the chance to supply our acclaimed
Kratos LED bulbs
for the entire restaurant. This certainly lower the cost of lighting and maintenance going forward.
Volkswagon GTI launch
(June2013)
We are delighted for the chance to support Auditoire Singapore in materialising the concept of a speeding car dashing past lights. Creating the wall with running lights at different intervals at different segments requires the not only the technology of LED lightings, but with the ability to visualise concepts easily and making it real! Thank you for giving us the chance to create this master piece.
Infinite Studios Launch (Jan 2014)
We are honoured for the chance to support the event management company in supplying our rare and exquisite Galaxias Turqoise colour (a.k.a Turkey Blue or Ice Blue) LED Strips.
Resort World Sentosa, Escalator ceiling from basement to level 1 (Jan - Mar 2014)
We are privilege to supply our Galaxias LED strips in this project. Our Galaxias LED strips stands out from typical LED lighting supplier in 2 main areas. Competitive prices and extremely high quality LED light strips. This ensures our clients gets only the best at economical and competitive prices. That said, quality definitely comes with a minimum price. However, you can be sure at IASPL, we will work out the best deal for you. As we always say, a greener cause for a better cost.
Retail Shops / Commercial Offices across Singapore (2012 -2014)
APBC Office @ 6 Battery Road - LED Strips
(Supply and Install)
Electronic Store @ Lot 1 - 50w Phos LED high Bay lamps, Elektra 12w Circle Downlights(Supply)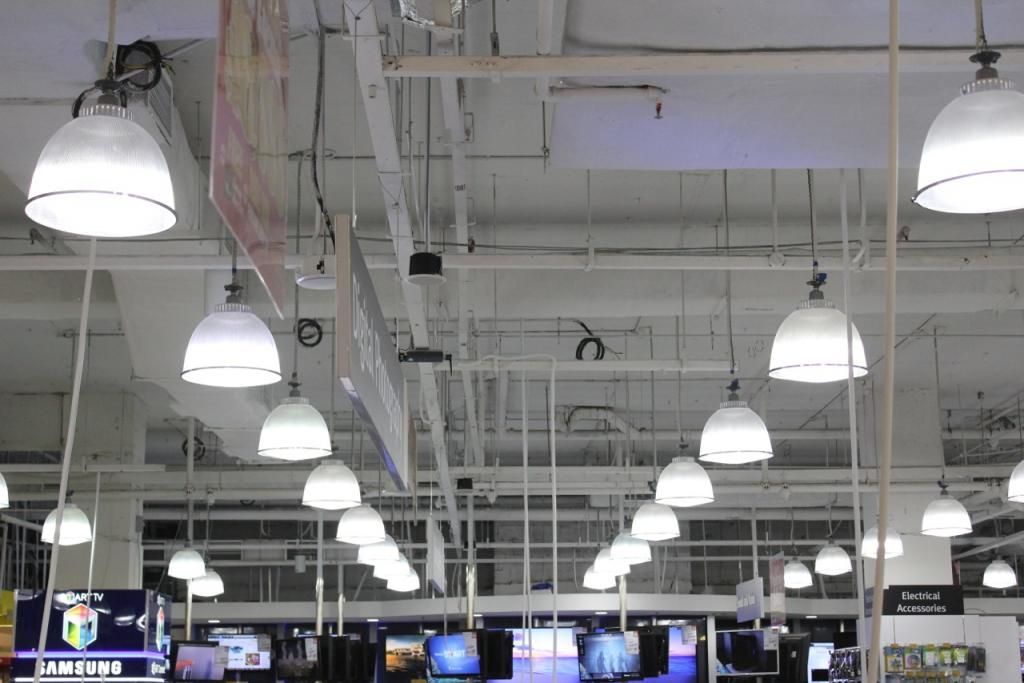 Electronic Store @ Star Vista - 50w Phos LED high Bay lamps, Elektra 12w Circle Downlights(Supply)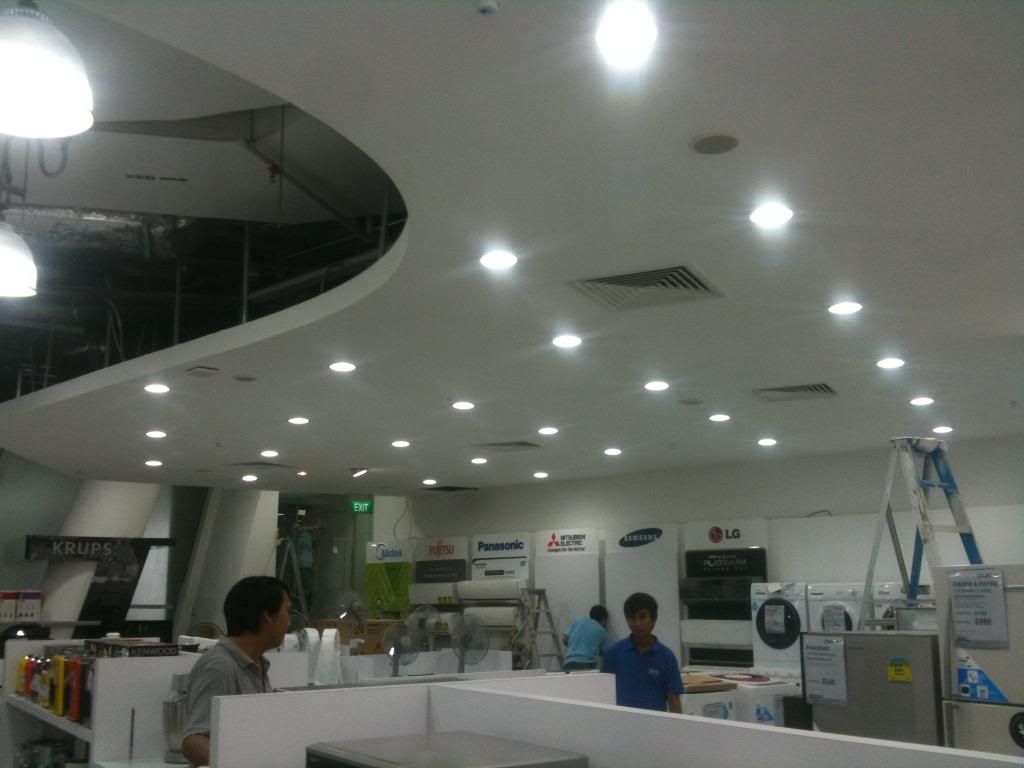 Foodcourt @ Star Vista - Galaxias LED Strips

Foodcourt - Republic Polytechnic - Galaxias LED Strips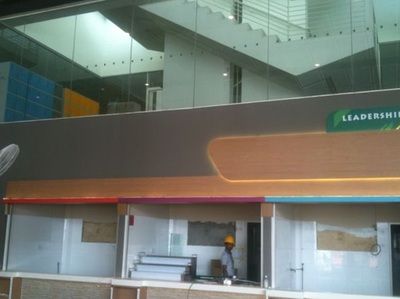 Following which are also some clients whom we have the privilege in supplying our products;
Temasek Polytechnic, Queensway secondary school, Koufu Foodcourts, Frasers Hospitality (CAPRI), BD, Linkedin, Hwakoon Engineering, CooAnn Pte Ltd, Yishun Town Council, The Singapore Freeport, Cul M&E Pte Ltd for RWS project, ITE College East, Singapore Polytechnic, UT Engineering Pte Ltd