The 'Thronos' LED Furniture Series
LED furnitures of different designs, models and changing colours to create a soothing ambient.
1. Available in LED cubes and stools, LED tables, LED bar table, LED chairs, LED sofas,LED ice buckets,
flowers pots.
2. Batteries and Remote control included
3. Made with
High
-density polyethylene
(Now available in Singapore, selling at 45% discount compare to the retail furniture or novelty store, pre-orders are welcome!)
1. Multicolour LED Cubes, Seats
Key details:
a) Dimension of 41x41x41cm
b) Weight approx 4.5kg
c) Waterproof
d) Can accept a person of 85-95kg seated on it.
2. LED Cocktail Table
Key details:
a) Dimension of 115cm height by 55cm top diameter
b) Weight approx 7kg
c) Multicolour LED lights with remote control
d) Induction charging plate included
e) Waterproof
*For our Thronos LED Furniture Full Catalog, please scroll downwards!
3. LED lights Decorative balls globe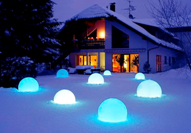 Key Details:
a) LED balls comes in 2 sizes; Hand Held (8cm Dia) Floor display (35cm Dia)
b) Batteries and charger included for Floor display globe.