The '
Kratos™
' LED bulb, downlight series
Kratos LED bulbs and downlights used in ceilings, kitchen, rooms, lamps and auditoriums.
1. LED downlights available in 4w,5w,7w,9w to replace 8w,11w,13w,18w compact fluorescent bulbs.
2. Available in PLC plug in base and E27 screw in base
3. Available in warm and daylight colour
4. High brightness and 360 degrees illumination
5. No re-wiring required for existing fixtures.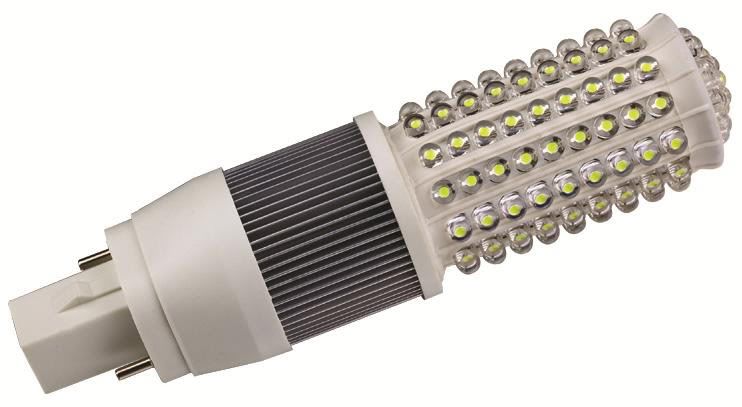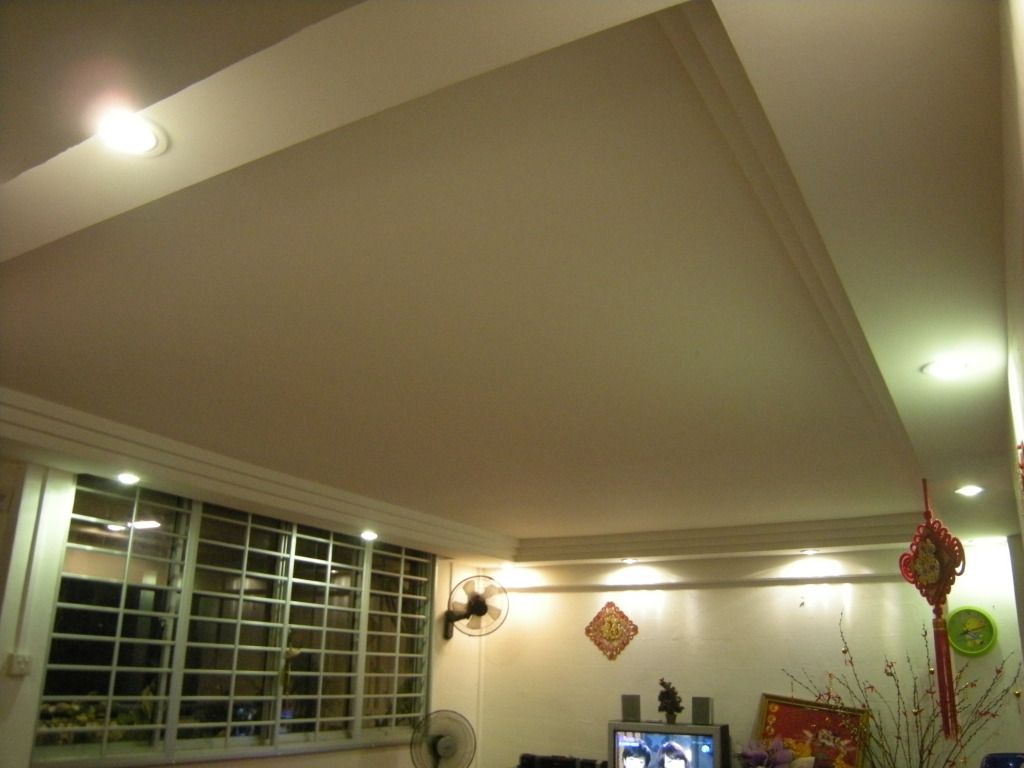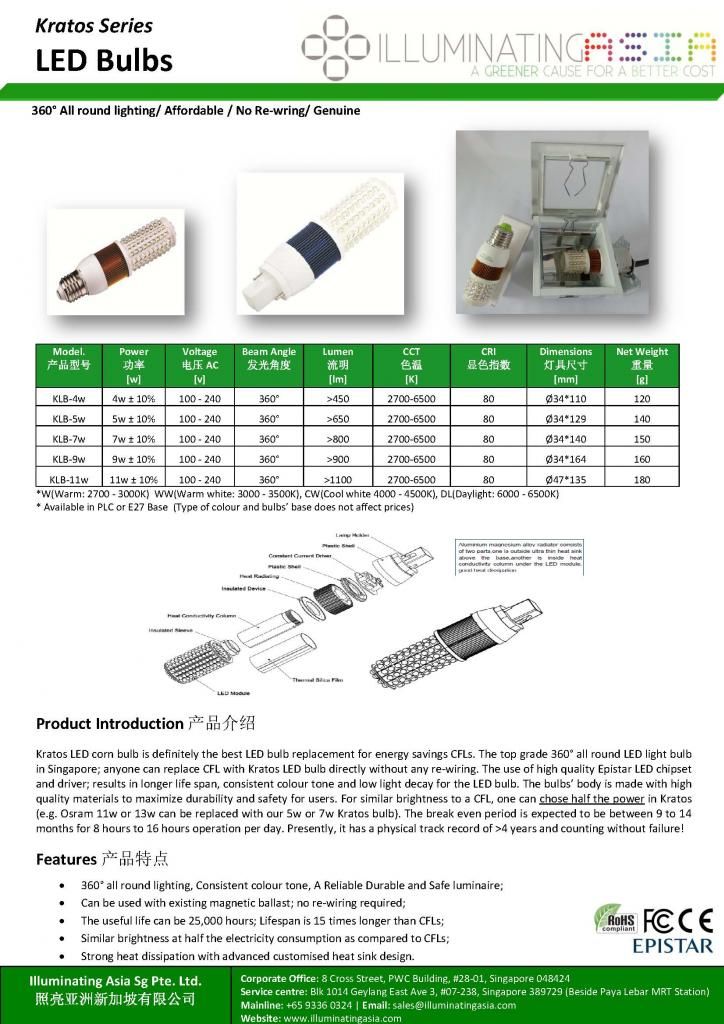 (Click to enlarge it)
The 'Astron' LED Spotlight, downlight, high brightness series
Astron LED spotlight is used in Display cabinets, walkway, wall washers, general lighting. It replaces conventional Halogen bulbs.
1. Available in MR 16 (2-pin), GU10 (twist and turn), E27 screw in base
2. Available in 4w, 5w, 7w, 12w
3. Available with LED spotlight driver
4. Available in dimmable, non dimmable and PAR series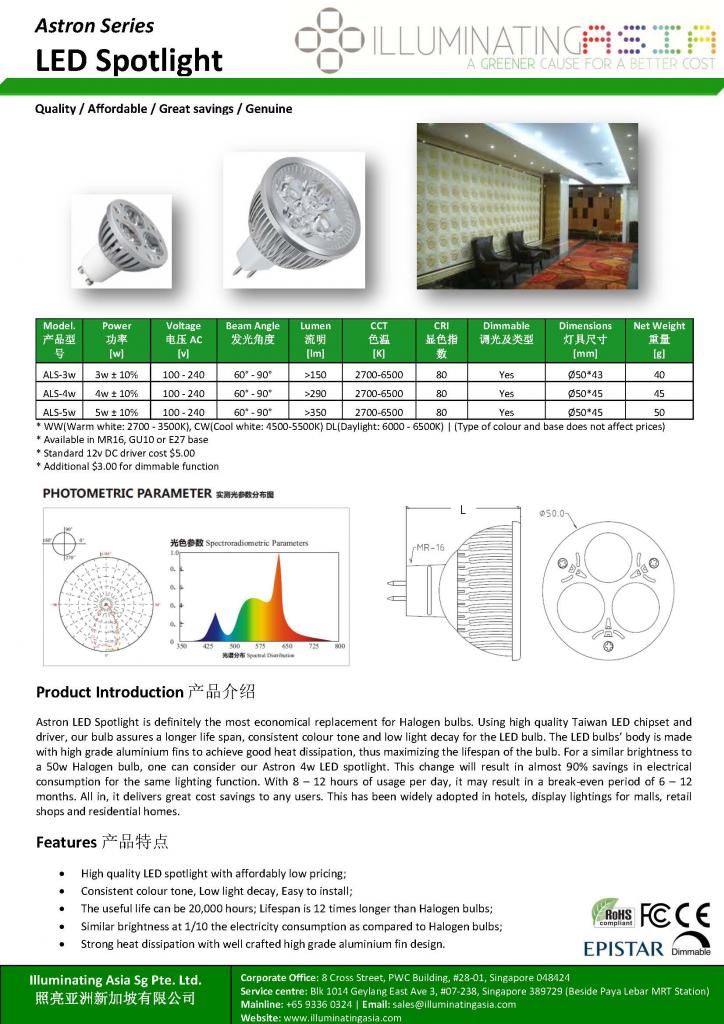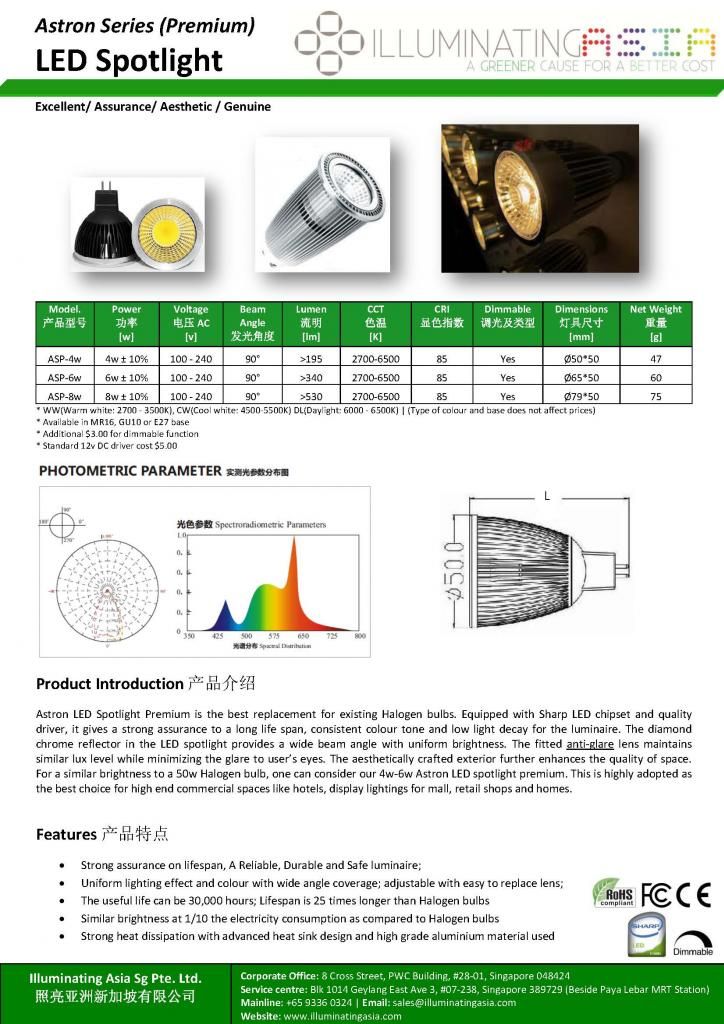 (Please click to enlarge)